To translate the text on this page into your language, select it from the drop down box below:
Thank you for visiting with us today.

You are Blessed!

OUR VISION


Desiring Inner Adornment?

This is the place where
God mends the brokenhearted
and sets the Captives FREE!




OUR MISSION

To Reach - the Unreachable
To Touch - the Untouchable
To Love - the Unlovable
To Believe - the Unbelievable

And to Win the Lost at ANY Cost!
Mark 16:15-20




Our Pastors
Pastor Pam
&
Pastor Lance
Ako




Acts 20:28 ESV
Pay careful attention to yourselves
and all your flock,
in which the Holy Spirit
has made you overseers,
to care for the church of God,
which he obtained with his own blood.



Our steps are ordered of the Lord!
---
Sunday Worship Services

Worship Services are now held at
92-8988 INGER BLOSSOM
2-1/2 Blocks Up
on the Right
​Between Kona & Sea Breeze
Ocean View, Ka'u

See the map to the right.

Bus Service is available from
Pahala to Ocean View.

To reserve a seat, call
808-937-6355



Look for our Sign
Ocean View, Ka'u
Big Island
NEXT WORSHIP SERVICE:

Sunday, June 21, 2020
9:45am

It's FATHER'S DAY!
​We will be celebrating our fathers

92-8988 GINGER BLOSSOM LANE
2-1/2 Blocks Up
On the Right
Between Kona Drive & Sea Breeze Pkwy

​Look for our sign!

On-site Worship Service
MAY BE CANCELED
at a moment's notice
due to the
COVID-19 CORONA VIRUS
STAY AT HOME MANDATE!


ALL
BIBLE THUMPERS
TUNE IN
EVERY DAY AT 8AM
on FaceBook
RODNEY & MYYA AULD


BIBLE STUDIES
TUNE IN
EVERY THURSDAY AT 6PM
on FaceBook
JONETTE KIESOW
---
Theme for the month of
June 2020:

​​"Empowered"

Isaiah 40:29

"He gives power to the faint;
and to them that have no might
he increases strength"

Alternate location :
Whittington Beach Park (locally known as Honuapo)

Should this be the case,
it will be announced during Worship Service prior to the relocation
or via text message and/or telephone and/or email notifications.

We have a

West Side Hope DIA-mend Ministries!!!

TEMPORARILY AT:
KONA CHRISTIAN CHURCH
74-5490 Kaiwi Street
Kailua, Kona, Hawaii, Big Island
(Thanks to Roy & Marcia Gomes for sharing their building)

Every Tuesdays
at 6:30pm

COVID-19 Corona Virus Update:
Please check with Pastor Pam & Pastor Lance
for possible cancellations!



Mahalo!
Hope Services, Terry Shibuya, Dawna Waiwaiole, Hope DIA-mend Ministries.
Teaming up to bless the community!
​All in a good day's work..
​.
Friday, June 12, 2020

---

SEE OR KNOW OF SOMEONE IN NEED,
OUR UNDERCOVER ANGEL PROJECT
may be able to assist.

CONTINUOUSLY
accepting donations for:



​Monetary donations and/or unwrapped gifts for all ages any time of the year, including Christmas

Plastic Easter eggs, MINI chocolate candies, toys, gifts and prizes for all ages

Turkeys and all the fixings for our Thanksgiving Turkey Giveaway;

All donations for our outreach projects is greatly appreciated.
​

You may do so by contacting us
by phone: 808-929-8137
by email: info@hopedia-mendministries.com
or by making special arrangements with
Pastor Pam & Pastor Lance

For more information on our Ministry, Services and/or Outreach Projects,
click on the heading or name of the service below.

For instance, if you'd like to know about the different Ministry that we have then click on Ministry Directory to go to the general information page
OR
if you want to know about our Ka'u Community Easter Egg Hunt, then click Ka'u Community Easter Egg Hunt to go to that specific page.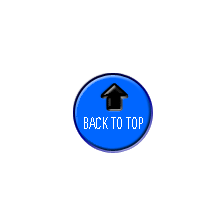 For those wishing to assist us in OR require more information about the continued operation of our Ministries and Outreach Projects, as well as providing Services for our Ministry & Community Members of Na'alehu, Ocean View and Pahala, you can do so by either:

SEEKING MORE INFORMATION or COLLABORATING/PARTNERING WITH US or DONATING ANY NON-CASH ITEMS

PROVIDING LABORS OF LOVE BY VOLUNTEERING TO HELP

MAKING A MONETARY DONATION